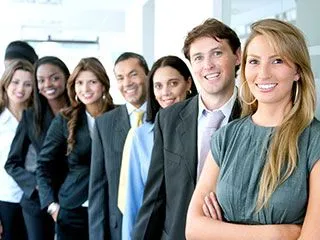 Dr. Gallop has a truly unique practice. He is the entire staff. He answers his own phone and speaks to each patient, or their parents, directly. The people you see in the photo came with this website's template, but they just looked so happy he didn't have the heart to let them go. You will never see any of these people at Dr. Gallop's office. You will only see Dr. Gallop.
Dr. Gallop is also unique in providing all aspects of care personally. You will not find more personal and personalized care anywhere. Most vision therapy is provided by technicians or therapists. Dr. Gallop is one of very few behavioral optometrists who personally delivers every vision therapy session; each session is individualized. He enjoys explaining everything in plain language and is happy to answer any questions patients or parents have for him.
Dr. Gallop is passionate about providing high-quality care to every patient. He focuses on providing comprehensive visual evaluations, dynamic vision therapy for people of all ages, and a unique approach to prescribing lenses for all needs. Call today to speak with Dr. Gallop and make an appointment.