Just back from the 21st Conference on Clinical Vision Care. As always the CCVC was sponsored by the Optometric Extension Program Foundation and held at the Southern College of Optometry in Memphis, Tennessee. Behavioral optometrists join in extensive dialogue to explore both their uniqueness and common ground on a specific topic. This year's subject was "Vision and Reading." It's always a great meeting of the minds. One of the things we wanted to do was find a simple yet informative way to communicate the importance of the visual process in reading and learning to more people. Behavioral optometry has a long history of helping children overcome reading and learning problems. Proper reading lenses and vision therapy helps many children read more comfortably and with better comprehension.
Click on title above for full post
******
Literally minutes after my last post on dyslexia and vision, two more items related to vision and learning came across my desk. Last time the issue was yet another study trying to ignore the importance of visual development in cases of learning difficulties - particularly dyslexia. Here are two more studies, this time with less bias and more open-minded questions being asked.
Click on title above for full post
******
They just can't seem to help themselves. Over and over again people in the medical community find it necessary to attack behavioral optometry and vision therapy. They start off with a made-up premise, such as eye problems cause dyslexia and imply that behavioral optometry says that eye problems cause dyslexia or that vision therapy can cure dyslexia. I have never heard anyone in my profession even come close to such statements, or even such thoughts.
Click on title above for full post
******
Convergence Insufficiency (CI) is a very common, though often subtle, deficit in visual information processing of the eye teaming variety. Put simply, CI shows up as an inability to effortlessly and consistently aim the two eyes at the same target. Our two eyes must converge in order to aim at the same thing at the same time. The closer the object or task, the greater the amount of convergence needed. CI is not a muscle problem (very few visual problems are) it is a problem of the brain not being able to use the two eyes in an integrated way while doing close work. CI is almost always responsive to vision therapy and proper lenses.
Click on title above for full post
******
I started out as a child. My mother says I learned to read at a very early age. Before too long I became a child who simply did not like to read. Once I moved from the learning-to-read stage to the reading-to-learn stage, my relationship with the printed word began to deteriorate. There was no pleasure in reading to obtain information or even just for the enjoyment of engaging in a story. I chose to avoid reading as much as possible.
There's an important issue here. Many, maybe even most, children are not really ready to read before the age of eight. Our brains (we) haven't reached a degree of visual/neurological development appropriate for learning to read. Reading is not something our visual systems were biologically designed to do. The human visual system is about action and 3-D. The primary purpose of the visual process is to direct action. There is very little action involved in reading and there is no 3-D in a flat surface - the same holds true for computers and other similar devices.
Click on title above for full post
******
Originally posted on April 9, 2014
One of my very first patients was Amy, a ten year-old girl who wasn't reading at anywhere near the level everyone expected of her. She had an IQ score that was well above average, but she couldn't read. Nobody could figure out why. Everything had been tried, special instruction at school, reading tutors, phonics, you name it. Well, almost everything. For five years they tried everything except vision therapy. The pediatrician and the ophthalmologist said she had "20/20 vision" so there couldn't be anything wrong with her eyes. They were finally referred to my office by a neighbor who had seen great things happen with their child thanks to behavioral optometry and vision therapy. It turned out the other doctors were right…in a way. There was nothing wrong with Amy's eyes. There was however something very wrong with the way her brain was using her eyes. She had poor tracking skills, poor eye teaming and unstable focusing. It is very unlikely that any doctor other than a behavioral optometrist would even think to consider these issues.
Click on title above for full post
******
Originally posted on April 24th, 2013
The number of children with developmental and/or learning challenges just keeps growing. And not just the number, but the percentage. Whether it is ADD, ADHD, Dyslexia or some unnamed learning difficulty, the percentage of children so labeled seems to increase as time goes by. As I have mentioned at other times, the vast majority of those diagnosed with autism spectrum disorder, developmental delays of any kind or with any kind of learning "disability" would be found to have visual developmental delays and/or visual skills deficits if they were properly evaluated. Briefly, this means that they are not performing up to the expected levels with eye movements, eye teaming, focusing, eye-hand coordination, etc. These visual development issues are more likely near the root of the problem than elsewhere. That is, they are contributing factors rather than results of the other, more well-known developmental diagnoses. Visual developmental deficits generally result in a lack of reliable or consistent input from the visual system. These visual issues respond well to vision therapy and developmental lenses. There is often a significant improvement in behavior, performance and overall development once this foundational issue - the visual process - is properly addressed.
Click on title above for full post
******
Originally posted on May 7th, 2012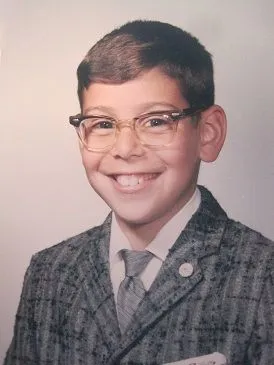 I started wearing glasses due to nearsightedness at around the age of eight. I was also considered a behavior problem throughout my school career. I would likely have been put on Ritalin or some similarly purposed medication the way things are today. I never liked to read, I didn't like school, and I was overactive, disruptive and often exasperating to my teachers. My report cards always included comments to the effect of, "Steven is not working up to his potential." I made it all the way through high school and one year of college achieving decent grades expending as little effort as possible.
I saw no reason to begin my second year of college at the "appropriate" time. So, after a ten year sabbatical from school I decided to become an optometrist. This meant completing almost three years of college before a four year program in a college of optometry. One of the primary reasons for doing this was my belief that glasses and contact lenses were a horrible nuisance in my life. This created a desire to rid myself and many others of this terrible burden. I had been given a book about seeing better without glasses when I was in my late twenties and not surprisingly found it very interesting.
Click on title above for full post
******
Originally posted on May 2nd, 2012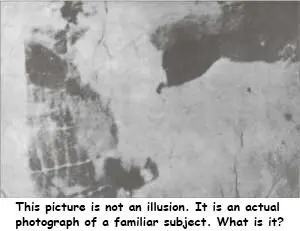 Most people think of 20/20 when they hear the word vision. Most eye doctors spend most of their time helping people see the 20/20 line on the eye chart. Once it is determined that the eyes are healthy most eye doctors are interested in little else. You may not realize this but 20/20 is nothing more than average eyesight. It is the ability to see a certain size letter at a certain distance. Some people can see better than 20/20, some cannot see 20/20 even with what are referred to as "corrective lenses."
The lenses we know as corrective are really not corrective at all. They are actually compensating lenses. They do little more than mask an outward symptom – the inability to see clearly at some distance. These compensating lenses ignore any underlying reasons for the symptom they cover up.
Click on title above for full post
******